Hi! We're Peal

Peal is a design studio created to address the lack of platforms for critically minded design work in Vancouver, BC. We see opportunities for inquiry in everyday routines and discarded endeavours, and use design to explore new understandings of our past, present, and future. We value projects that are left with fringed edges as we believe unfinished projects allow more opportunity for equitable participation. We see the future as something plural and participatory, and we make projects that help us define this. As white settlers, we believe it is necessary to not only regularly acknowledge that we live and operate on the stolen lands of the xʷməθkʷəy̓əm (Musqueam), Sḵwx̱wú7mesh Úxwumixw (Squamish), and səl̓ilw̓ətaʔɬ(Tsleil-Waututh) nations, but actively participate in means of reconciliation provided by indigenous leaders. We recognize and thank Indigenous and BIPOC people for their endless and undervalued work. As we are two privileged white women working with means of futuring, we need to work through decolonial practices to avoid our contributions being added to the echo chamber of white saviourism. Please reach out to us if you have critiques of what we do, or would like to be involved. As well, here are some anti-racist resources that we love to refer to.
Hi, look at this little picture of me! Imagine me in a tiny cabin reading about fly fishing but refusing to kill any fish. Also there is a cute dog and a tall man, maybe some salt and vinegar chips. I am the one who will cover Zara in warm bread/pasta/glutinous globs.
Hello! I have a niche sense of humor that almost exclusively refers to old Vine's and the netflix series I Think You Should Leave. One of my greatest goals in life is to meditate naked in a giant warm bread bun or a large tub of hot pasta :P
Our first project as Peal will explore and address issues surrounding materiality and place. We are currently in a conceptual phase, experimenting with local material collection and processing techniques to find new ways of talking about the land around us and the context in which we operate on it. Through storytelling and engagement with non-experts, we speculate that interactions with materialities can help connect these concepts and support the passing of tacit knowledge.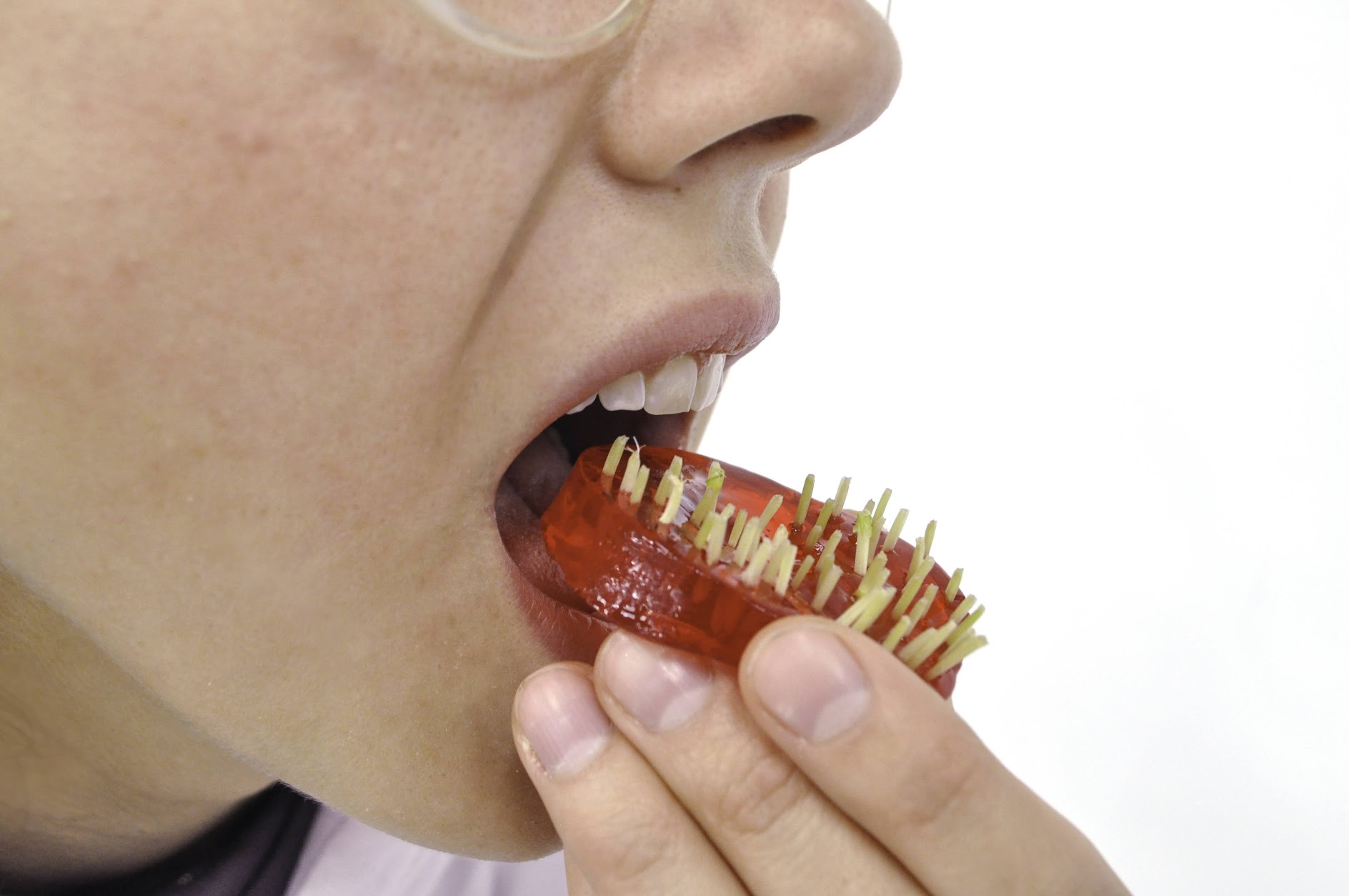 In/Edible Supplements
In consideration of circularity, we were asked to examine and intervene in the life cycle of a product. Our group chose nutritional supplements, and examined them within a general life cycle assessment. Through our brainstorming, we continually circled back to the idea of 'need prevention', and how this step was not included in the template of a life cycle assessment. We realized quickly that supplements were not currently needed, and contributed to unnecessary material extraction.
Through imagining the course of our current circularity and sustainability trajectory, we concluded that as natural resources are depleted through environmental stressors, human survival may eventually become reliant on synthetic nutrition. Need prevention would no longer be an option, and we would have to consider other ways of sustaining our baseline nutrients. While more sustainable sources of nutrients already exist (such as crickets and algae), why aren't we already looking towards these sources to avoid reaching a point of dependency?
With this, we approached the idea of creating supplements with these already available sustainable sources through a lens of aesthetics and play. We created multiple pieces from agar jelly and various nutritional food sources. We asked ourselves: Can aesthetics play a role in promoting sustainable food practices?
September 2019
Rockfish

"How might we design reefs and rituals for rockfish that increase habitat and bring local communities into a caring relationship with more-than-human life, in local coastal regions?"
This group project resulted in the conceptualization of a tidal dock to foster environments for seagulls, mussels, and rockfish in Porteau Cove, BC.
Seagulls are a visible and recognizable member of the ecosystem. The end of the dock at Porteau Cove is blocked off from human access and the seagulls have repurposed the unused area as a surface for shell-dropping. Rockfish benefit from this by feeding off the by-product of this activity.
The intent with our proposed structure is to foster the environment of rockfish through their relationship with seabirds, specifically seagulls. This structure is not intended for human use, instead a ritual between post-human species will be created. Human's role in this ritual is not to interact but to reflect on our contributions to the earth and how we have affected and will affect other species.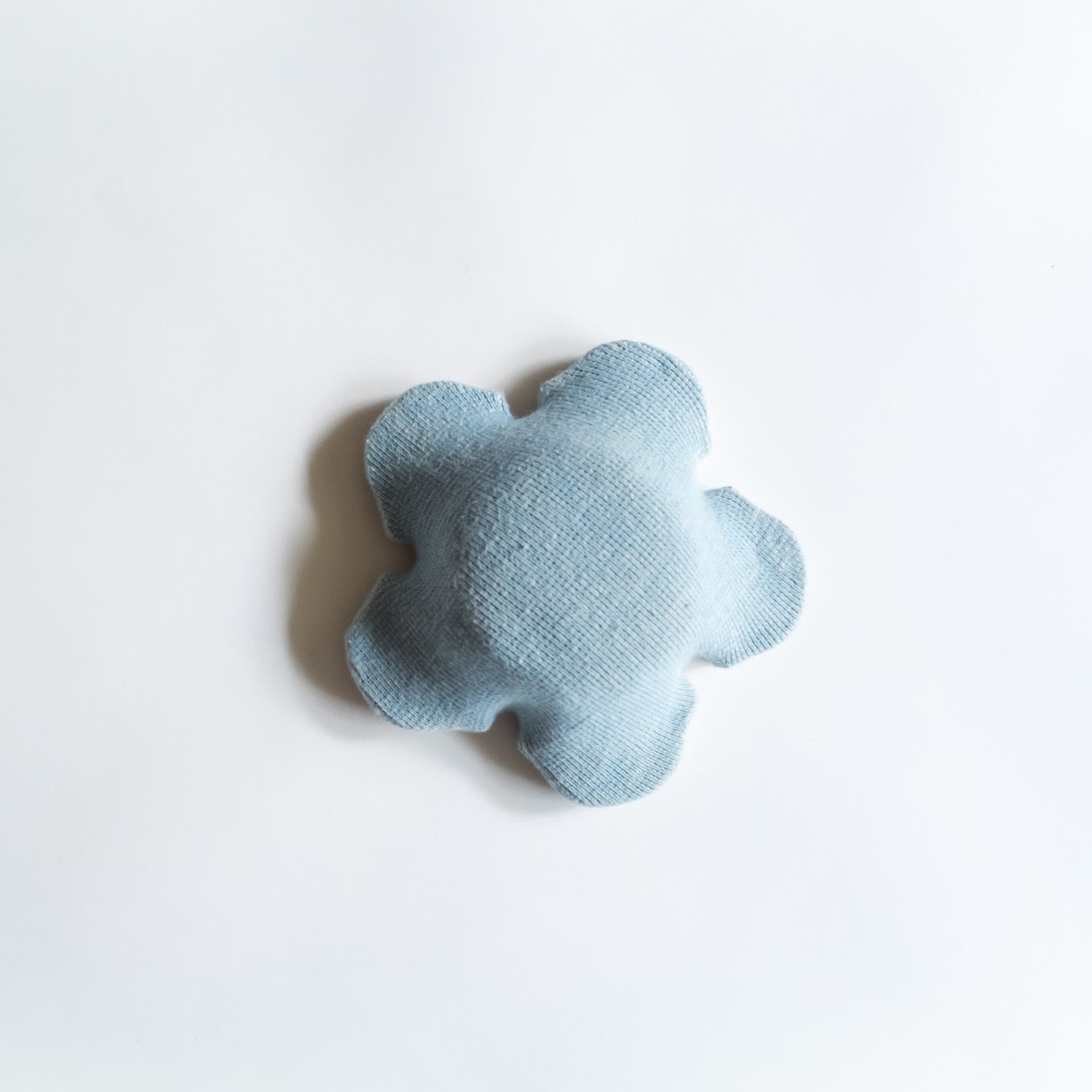 Ambi (w/Connor Budd)

Ambi is a portable play-set. It gives kids a space to imagine through building with ambiguous objects.
"People with learning differences use a variety of visual, auditory, tactile, and kinesthetic cues to enable them to synthesize and process information. You are tasked with envisaging a flexible, interactive soft/hard textile based system that enables and empowers children with learning differences to learn, self-regulate and/or play through interaction with the outdoors."
This project was in collaboration with KGMS, an elementary school for children with learning differences. We were asked to co-create an outdoor space with students from a grade 5 class. Working closely with kids was a great way to tap into our own creativity. Ambi has both hard and soft textures to create pieces that could be used for multiple types of sensory play. In our proof of concept meeting, our co-creators built the toy pieces into apartments, knocked it down and used the same pieces to build something different. The ambiguity of the pieces released boundaries, and allowed the kids to re-use and re-combine pieces to endlessly create new scenarios and play situations.
Snore Mask
This is a sound-activated device meant to be worn while you are sleeping. If you snore too loudly, the lights will turn on and wake you up instead of your partner, allowing them to continue a restful night's sleep.
I believe that brevity allows a user to engage with matters issues more easily, while concurrently giving space for reflective thinking and experiences. As much as I found this quite funny, this mask speaks to boundaries of care in relationships. How much do we take out of ourselves to please our partners? Do we set unnatural boundaries to keep others comfortable? When does being polite become detrimental to one's self?
Data Dreams (w/Morgan Martino, Naomi Boyd, Ajra Doob?, Connor Budd)
Data Dreams is a design fiction project about the risks of computational thinking and data collection. We collectively wrote a fiction to build a world, then imagined ourselves as the hackers in our story. What would we build if we wanted to reclaim power over our ways of thinking? My model was a goggle headset. Plugging it into a hack port in your google home, it will download your data and convert it to binary code. When you put it on and go to sleep, it tracks your eye movements. When you are in REM, it uses LED strips to blink the binary code back to you and into your subconscious.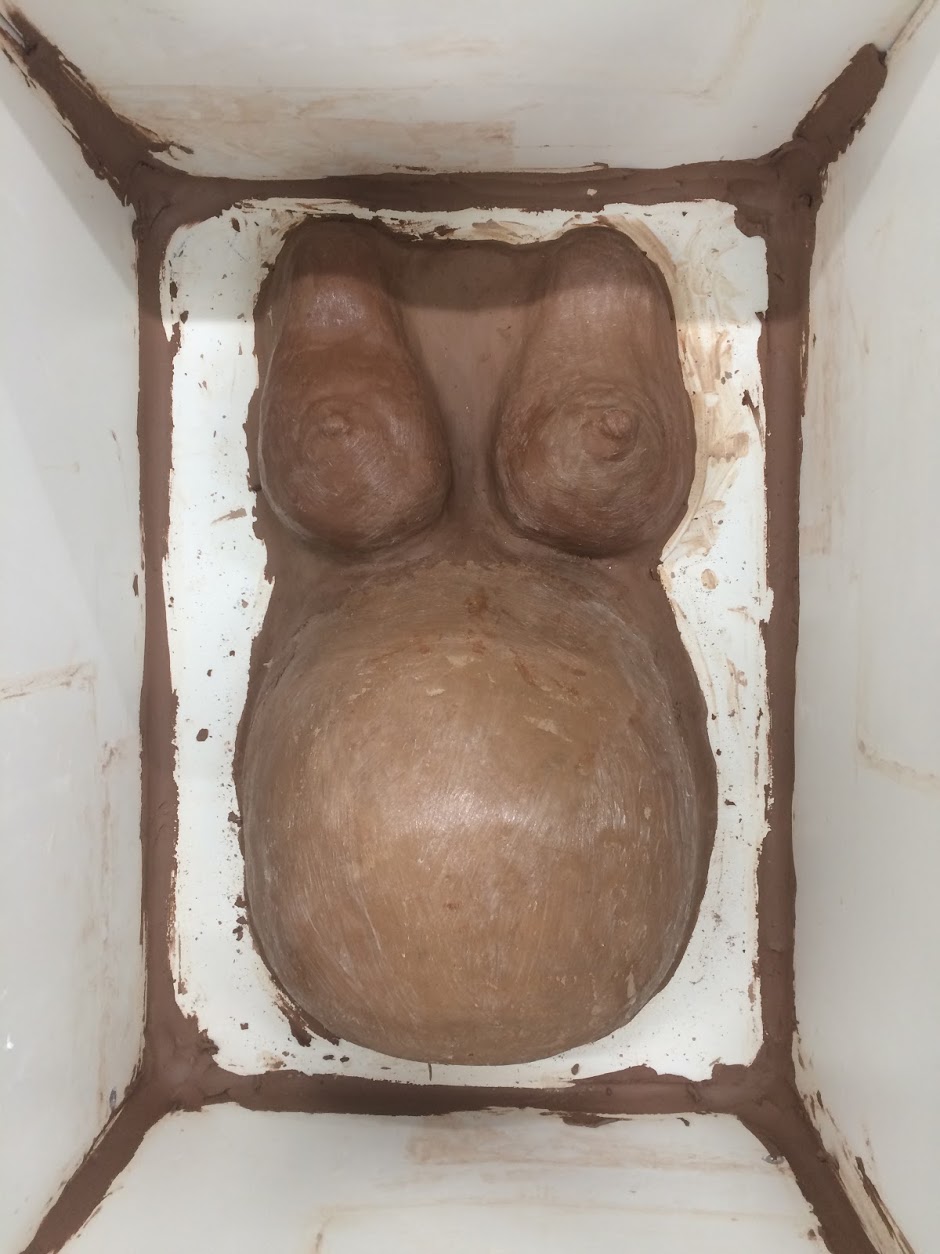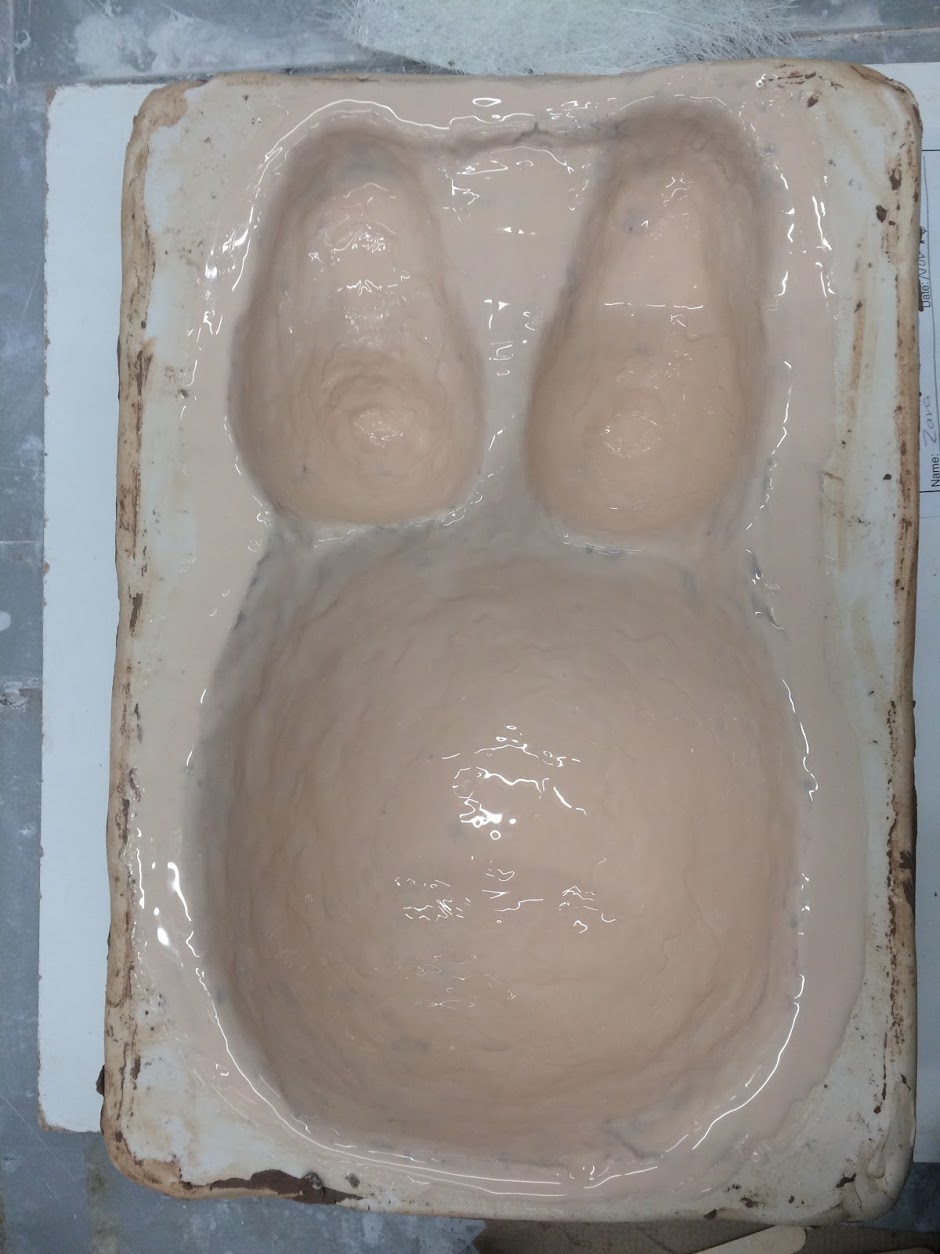 Can I Touch Your Belly
Incorporating time as well as space, I demonstrate how social interactions can be both subjective and exhausting. Can I Touch Your Belly is based on the autonomy of a pregnant person's body and the agency lost through the normalized social interaction of congratulatory touch.
Contact us!